Location:  Kilkenny
Services: 
Turnkey
Concept
Creative Direction
Design
Project Management
Supply of F&F
Shopfront design
Styling
Details:
Sheridan Insurance were moving their office from Kilkenny city to a state of the art Business Park in Kilkenny.  The building was in a shell and core state and was turned into a new office which was spaced out over two floors with a mezz on the top floor.  We prepared all drawings, construction drawings and tender package for this project.  The layouts were completed with the staff in a new open plan working environment.  We incorporated meeting rooms, board room, exec offices, canteen, reception area and breakout spaces.  The colour scheme  – drawing inspiration from the companies brand colours at the time.  All new desking and chairs were carefully designed with acoustics being a particular challenge due the large ceiling height in the space.  The end result was a design that was carefully considered and curated with bespoke furniture, black and white photography of Kilkenny City and a colour scheme that was welcoming and  inviting for both customers and staff alike.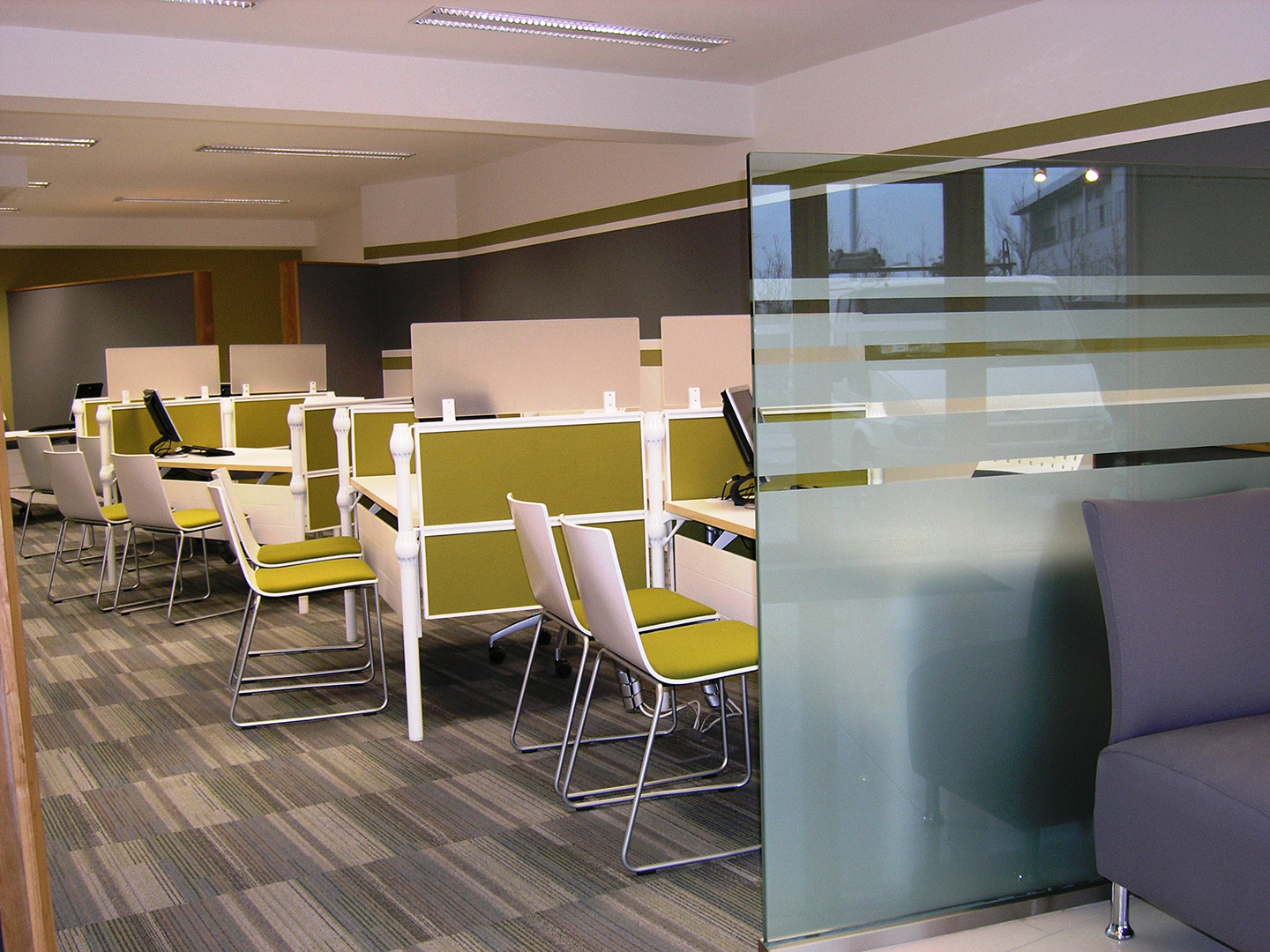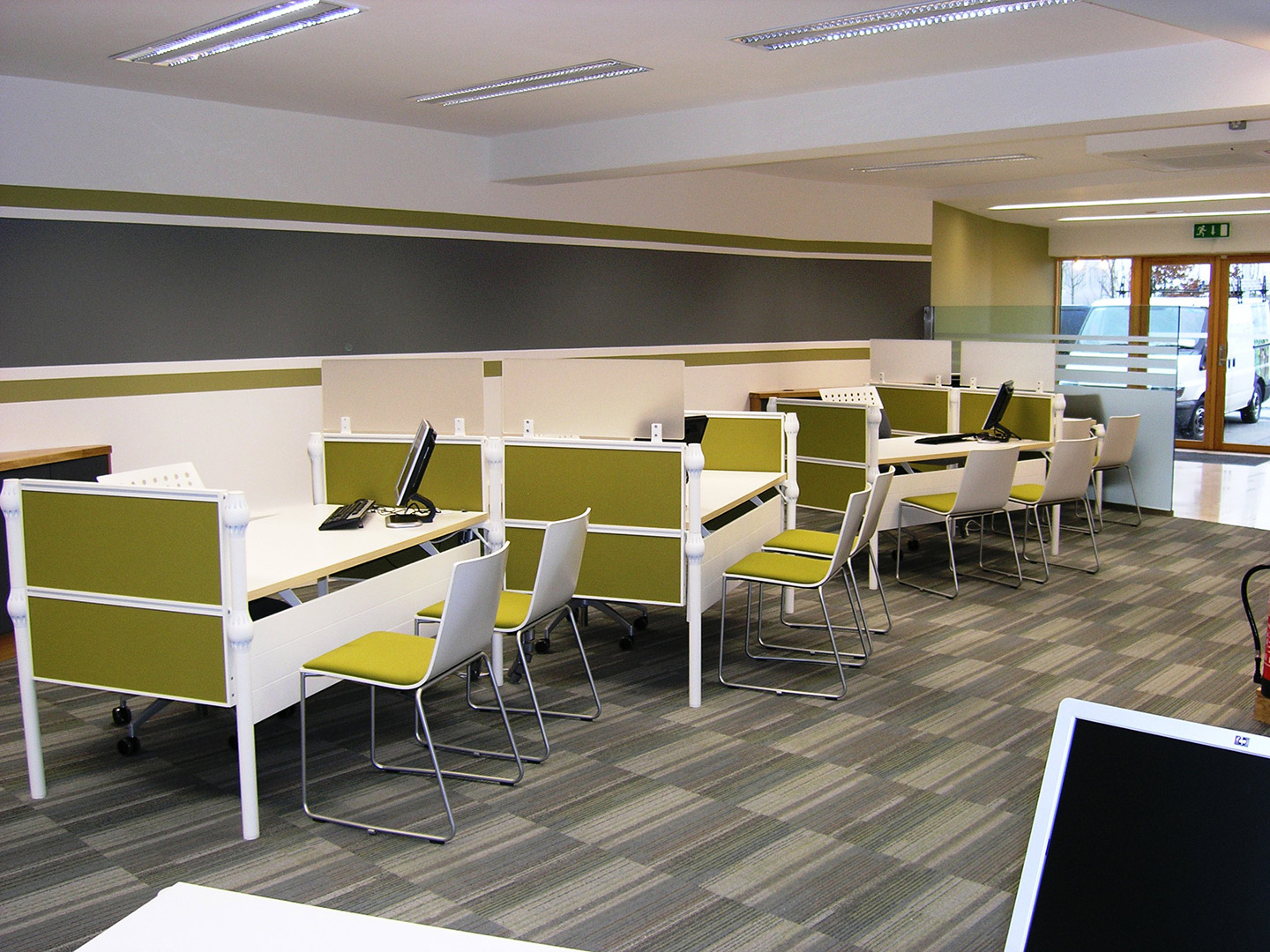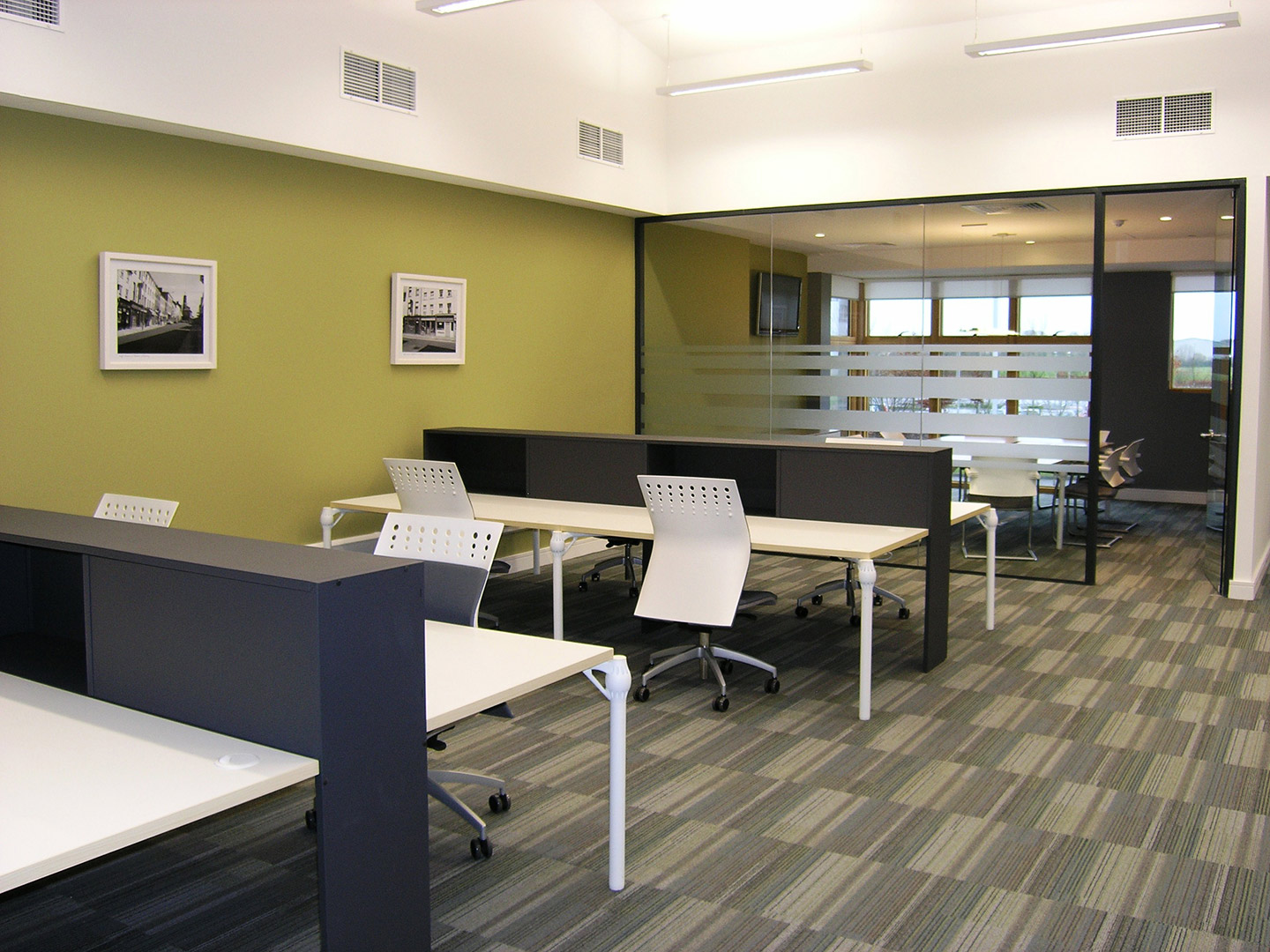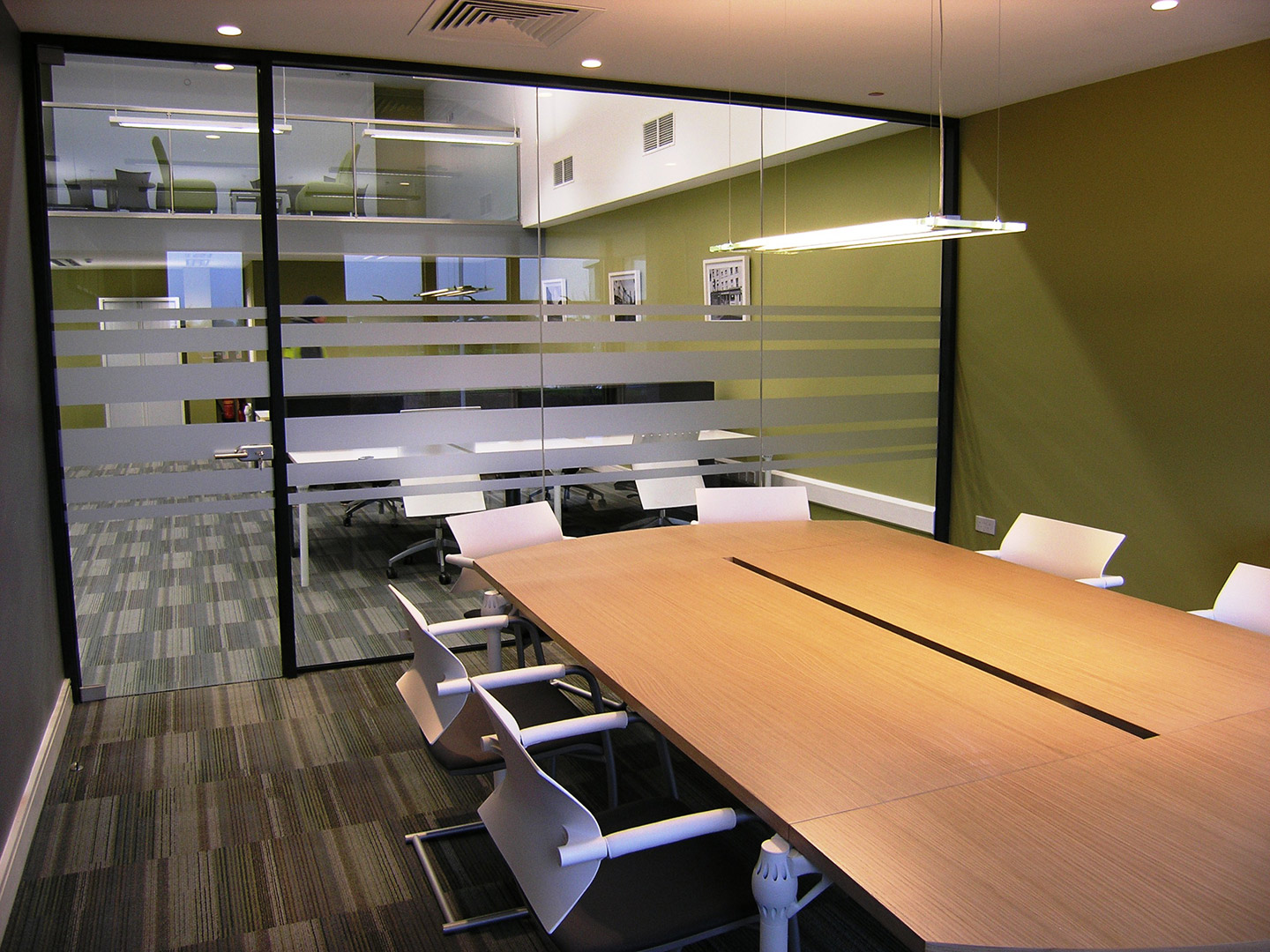 "In 2016 I engaged Suzanne for the fifth time. Each time we have hired her, the job has been bigger and results have been even better. But the end result is only half the story. The bigger piece is the ease with which everything was done, the planning, the organisation, the timing, the deliveries, the site management, the sub contractor management, the man management and the calmness with which it is all delivered. Suzanne manages it all. She will also give you a realistic budget and keep you within it.
The single most important thing I had to do, was to stay out of the way!!
Allowing Suzanne the freedom to do her job fully, means that the entire job links together seamlessly. The subtlety of visually connecting one area of your building to another or making sure that there are common themes running through a building is a very powerful statement to a visitor / customer. It shows attention to detail and connected thinking, two strengths that are notoriously difficult to demonstrate.
Whatever business you are in, if you want to make a bold progressive statement, Suzanne is the person to deliver it for you."
Ciarán Sheridan – Managing Director, Sheridan Insurances Ltd.